Known as the largest economy in Southeast Asia, and a member of the G20 forum of major economies, Indonesia has become an attractive market for many multinational companies and a growing number of local companies.
As the competition becomes tougher, companies in Indonesia realize that high economic performance alone is insufficient to gain its competitiveness. It has become apparent that companies can't take a back seat with their responsibilities to the communities they operate in.
As the world gears towards achieving the SDGs, governments are actively calling for support from the private sector to help achieve these goals, Hence there has been increasing investments in corporate social responsibility (CSR) by both local and international companies in recent years.
But how did CSR start in the market, what are the current realities and what can we expect in terms of future trends? Let's take a look.
A brief history of the CSR movement in Indonesia.
The first discussions about CSR were derived from multinational companies in its global movement for business ethics. The major court cases of labor and human rights issues from companies such as Nike and Levi Strauss in 1992 initiated CSR adoption by Indonesian companies as they were put under pressure to take responsibilities for their supply chains where their manufacturing was housed.
During 1990s and in early 2000, CSR was a foreign concept to Indonesian companies, including state-owned companies, even though charities and philanthropic activities were a common practice. However, in 1998 after the reformation and decentralization of the political system,  the increase in government involvement aided the CSR movement in Indonesia, making it now possible for the public to participate in decision making, including monitoring if the companies show irresponsible actions to environment and society.
Over the years, there were dramatic tensions and demands by society that companies should play a more responsible role in tackling social and economic issues such as poverty, lack of educational access , public health, environment and others. At the same time, the government also realized that they cannot solve societal issues alone without support from both private sectors and civil society organizations.  
Morden CSR practices in Indonesia
For many Indonesian companies, economic success is the main baseline requirement needed to be achieved. They fulfil their philanthropic responsibilities by setting aside budgets for partnerships and community development. These funds are then distributed to different branches of the company across the countries to address common societal issues including public health, access to education, economic empowerment, infrastructure…
An outstanding trend that is observable in recent years is the legal responsibilities that companies are fulfilling. Unlike Western companies, laws governing CSR in Indonesia are still weak. Back in August 2007, the government enacted a CSR/sustainability legislation, making Indonesia the first nation in the world that mandated companies in the energy and extractive industries  to disclose their CSR activities.
Ten years has passed since the CSR mandate and Indonesia has yet to issue a related implementing regulation, hence making it unenforceable. However, companies in Indonesia implicitly realize that even though legal framework is not strong, doing good for community will create a competitive advantage for them. In other word, building good relationships with the government through community development programs is a non-documentary license for companies.
The voluntary CSR adoption is usually led by national and multinational companies in Indonesia. Unilever, as an example, has set up the Unilever Indonesia Foundation with serious investment in order to create a long-term sustainable impact rather than financing non-strategic, ad-hoc initiatives.
There are many examples on how CSR and community development programs can address societal issue in Indonesia . Company from different sectors namely oil and gas such as Exxon Mobil , Conoco Phillips, Pertamina, Chevron have a long-term community development program that goes in line with their project strategy including the national/ local content strategy.  
Other sectors do not fall behind in their efforts and achievements either, for example the telecommunications and digital sector,  where companies such as Indosat Ooredoo has set up a foundation to tap in and address the lack of digital talent in Indonesia. Apart from the setting up of a foundation, Indosat Ooredoo has also developed a long-term program for education, women empowerment as well as health issues.
While the FMCG sector; where companies such as Nestle and Coca-Cola work mainly to address the market place development as well as environmental issues faced,  there are many programs set up by each national and multinational company within different sectors, that help the objective of government, to achieve a better welfare of society in Indonesia .  
What the future holds
Increasing the awareness about CSR in the country has yield progress on programs and collaboration in many sectors. The trio; government, private sector and CSO (Civil Society Organization) are now working more closely towards improving the country's welfare as well as addressing challenges faced by the Indonesian society. CSR in Indonesia, therefore, can be expected to reach a more advanced stage in a near future.
If we look at the global CSR movement in other countries as good case practices, it's expected that companies in Indonesia will start to move towards localizing practices. We believe businesses will start investing into aligning their operation with the global agendas (i.e. the SDGs) by putting in place integrated model between commercial and communities' interests.
MONAEM BEN LELLAHOM
Monaem is a Global Founding Partner at Sustainable Square, an advisory firm that delivers impact through redefined solutions in the field of social investment, sustainability and environmental practices, improving on organizations' business operations, optimizing their internal processes and enhancing the well-being of our communities.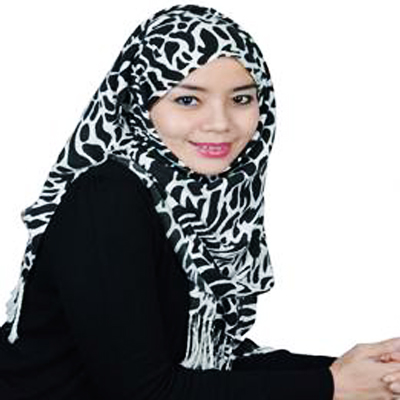 DEVA RACHMAN
Deva Rachman is external relations/ public affairs professional who has more than 17 years of experience under her belt. She has been working with various multinational companies ranging from Energy, FMCG , technology and ICT- Digital. Passionate about developing programs and work in rural areas development, anti-corruption movement, CSR and CSVs. She graduated from University of Indonesia from Master of Public Policy and Social Development Study, Sociology in 2012.