For many families in Malaysia, palm oil remains a prominent source of livelihood when comparing to other sectors, especially within the agriculture industry. Producing 6.7% of the nation's total exports in 2017 and still holding its status as the world's second largest palm oil producing nation  (Malaysia External Trade Statistics in 2017), Malaysia's palm oil industry plays an important role in the country's development. However, despite being the world's most versatile and highest yielding vegetable oil crop, when grown unsustainably, oil palm cultivation can have damaging impacts on the environment, social, and labour rights, which cause a ripple effect across the entire palm oil supply chain. In the last 10 years, these issues have been highlighted more and more through the media and other platforms, causing many stakeholders to question where their palm oil is coming from and how it's being grown and produced. These are not always easy questions to answer though, as palm oil is one of the most complex agricultural commodity supply chains. Transformation, therefore, cannot be done in isolation, nor can it be achieved overnight. Only through a collaborative, transparent, and inclusive approach from all stakeholders can sustainability in the palm sector be achieved.
Thankfully, major players are taking it upon themselves to establish certification standards for sustainable palm oil. A notable association is the Roundtable Sustainable Palm Oil (RSPO); a not-for-profit,  international, multi-stakeholder membership organisation founded in 2004, who have developed and implemented a set of sustainability criteria for palm oil growers, as well as stakeholders in the supply chain sourcing palm oil. The Malaysian Sustainable Palm Oil (MSPO), founded in 2014, is also establishing a national palm oil certification scheme which will be mandatory to all palm oil growers, with expected implementation by 2019. Regulated by these associations, palm oil companies are required to operate in line with a set of environmental and social sustainability criteria.
Other key players in the Malaysian palm oil landscape are local NGOs. They are making an impact and having their say in the industry by banding together. Malaysian Palm Oil NGO Coalition which is comprised of seven Malaysia-based NGOs, including WorldWide Fund Malaysia, was formed in 2013. This alliance opened the doors for much needed local dialogues to happen, also providing more awareness to the public and inclusivity of sustainability practices among palm oil stakeholders in Malaysia. These groups ensure that companies operating within the palm oil industry are intensely held accountable for poor performance.
Trade partners, especially global giants like Unilever, P&G, Nestle, Kellogg, Colgate Palmolive and Mars etc whose products largely depend on palm oil, also have a great influence on monitoring the implementation of sustainable practices conducted by palm oil companies. Partnership cancellation is one of the most severe measures putting pressure on palm oil companies when they are identified as producing unsustainable palm oil. In 2016, Unilever terminated the partnership with Malaysian giant IOI when acknowledging its sustainable palm oil certification was lifted and only resumed the partnership one year later after IOI showed improvements in its sustainability.
It is evident that growing pressure from many stakeholders, including the government, associations, NGOs and trade partners can create conflicts within the industries. Dialogues among palm oil stakeholders hosted by a third party, therefore, are needed in order to dissolve conflicts and foster collaboration and partnerships. The roundtable conference hosted by RSPO in Southeast Asia on an annual basis is serving this need though. By uniting stakeholders from the 7 sectors of the palm oil industry: oil palm producers, processors or traders, consumer goods manufacturers, retailers, banks/investors, and environmental and social non-governmental organisations (NGOs), the conference aims to discuss opportunities and find collective solutions in order to transform the markets and make sustainable palm oil the norm. There also has been proactive efforts from companies themselves by holding stakeholder engagement meetings instead of passively waiting or being approached by interested groups. For example, Neste in Malaysia, an oil refining and marketing company headquartered in Finland, brought together palm oil suppliers and a variety of experts for a two – day workshop to share knowledge on labour issues in the palm oil industry and to improve labour practices.
No matter how many dialogues are held with stakeholders, sustainability will merely remain an idea if companies do not define, address, commit to, and report on sustainability issues that are fundamental to their businesses. However, Malaysia's palm oil industry can be seen as a live case study for other industries to follow. Local and international stakeholders' collaboration has had a positive influence in driving improvement in Malaysia's palm oil sector. It brought about change in sustainability standards reporting practices, better connection and understanding and, lastly, accessibility to resources surrounding sustainability issues and potential solutions. Corporate sustainability will continue to be the main topic in Malaysia in the future, especially when the country has 2 more years to achieve its "Vision 2020" – an aspiration to become a developed country not only in an economic aspect, but also in social and environmental realms.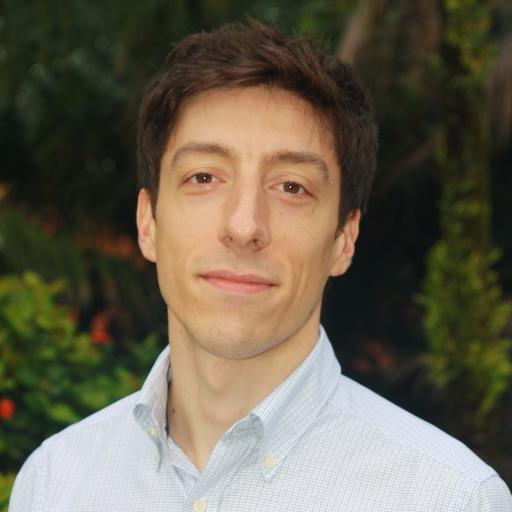 STEFANO SAVI
joined the RSPO in mid April 2013. In his current role as Global Outreach & Engagement Director, he is responsible for the planning, development and implementation of RSPO's outreach and engagement strategy through stakeholders management, media relations and speaker platforms.
A physics graduate with extensive experience in various sectors including the energy and utilities market both in continental Europe and the UK, Stefano considers his role in RSPO as his responsibility to raise awareness on one of today's most crucial sustainability challenges.
THAO PHUONG
Thao joined Sustainable Square from Vietnam.  As a sustainability advisor, she is mainly responsible for our expansion in Asia. She is also supporting our sustainability reports and SROI projects.